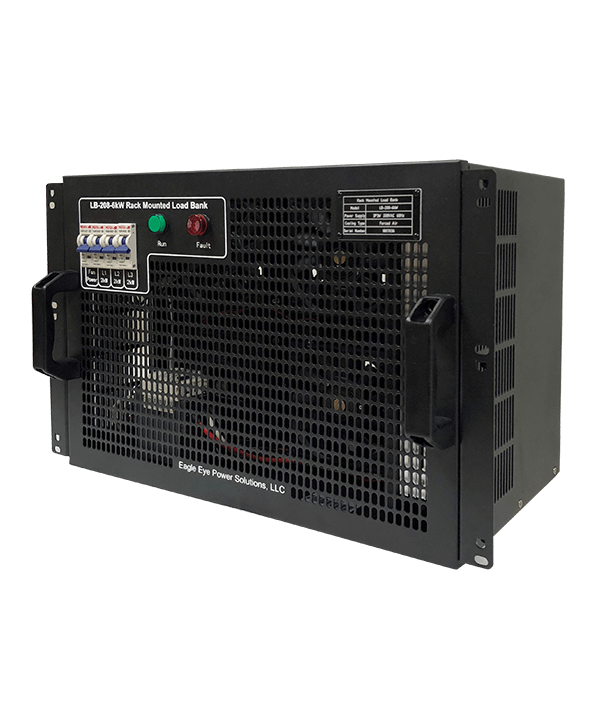 AC Rack Mount Server Load Banks
The LB-AC Rack Mounted Server load banks provide accurate loading solutions for critical UPS & data center power applications and heat load testing. The rack-mounted servers are designed to be accurate, reliable, and easy to use for data center or test personnel. Available in multiple configurations from 4-20 kW with single or dual-channel versions available rack-mount configurations. Other configurations are also available. Contact Eagle Eye Power Solutions for more information.
Benefits
Standard 19" rack 7U and 9U designs
Designed for continuous operation
Multiple load steps
Simple and easy to use operator controls
Normal and fault condition indicators
Audible and visual alarms for over-temperature condition
Fuse protection
Overtemperature protection
Visit Eagle Eye University for information on our battery training courses.
Try any first course module for free & get $100 off! Use code MAY2022 by May 31.